David Schweikert
Contact Information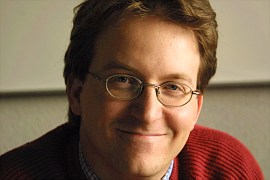 E-Mail

PGP Public Key

Social media
Software
I like to write open-source software, and you can find most of my projects on Github:
a RRDTool front-end for Postfix statistics.
Postfix Greylist Policy Server.
An asynchronous monitoring framework.
"Generic" database front-end for PostgreSQL, that I developed together with Tobias Oetiker.
I am the maintainer of the fping command-line tool.
The ISG Toolchest (ISGTC) is two things: a policy about how system administration scripts should be written and a set of scripts that follow this policy.
Perl module to parse configuration files and provide helpful error messages.
Perl module to parse Unix syslog files.
Perl module to render tables into text.
Publications
1998

My Second Semester Thesis at the ETH Zurich: A lightweight and high performance TCP/IP stack for Topsy. Available in PDF

1999

2000

2002

2004

2007

2010

2016